Who's This Guy, Joe Pearce?

I am a native Californian. I attended the University of California at San Diego where I received a B.S. in Physics. I am the owner of The Wyrmkeep Entertainment Co., a developer and publisher of computer games located in Orange County. I am also the co-owner of ARCIEM LLC, an application development and publishing company located in Glendora, CA.
Below is a picture of me and a "friend" at the Electronic Entertainment Expo (E3). I also have pictures from the company I helped form in 1991. And on another page I have images from all the commercial programs I have been involved in developing over the years.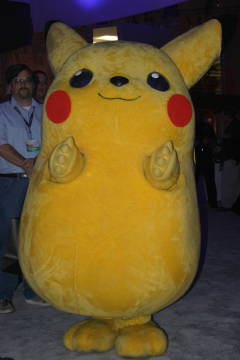 Previous pictures of me:


Cairns,
Australia


1999 RSA Conf.,
Transactor Networks
Booth


1997 Postlinear
Christmas Party